Van Daele Homes offer the ultimate indoor/outdoor living experience with our California Rooms! Designed to be an extension of your indoor living space, California Rooms allow you to enjoy the best of both worlds by seamlessly blending indoor and outdoor living. These unique spaces provide a backyard oasis perfect for relaxation, entertaining, and enjoying the beautiful California weather.
If your home doesn't include a California Room, there are many ways to level up your outdoor space. Here are some creatives tips to help you get started:
Provide comfortable seating:
Whether it's a hammock, outdoor sofa, or lounge chairs, comfortable seating is essential for enjoying your outdoor space.
Use outdoor lighting:
String lights, lanterns, and other outdoor lighting can create a warm and inviting atmosphere in your backyard.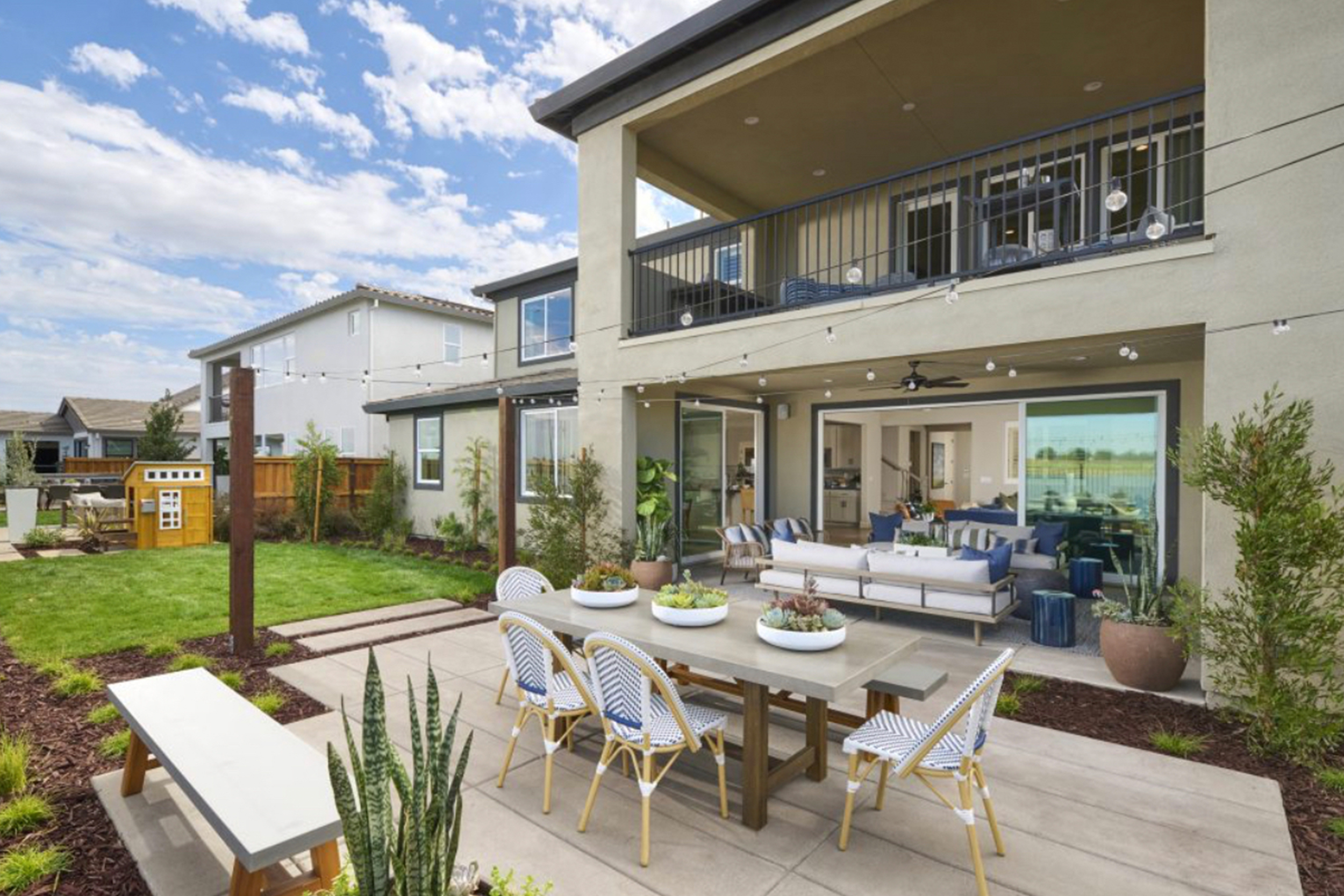 Create privacy:
Use plants, trellises, or outdoor curtains to create a sense of privacy and seclusion in your outdoor space.
Add a focal point:
Whether it's a water feature, sculpture, or outdoor fireplace, a focal point can add visual interest and create a relaxing ambiance.
Incorporate natural elements:
Use plants, rocks, and other natural elements to create a calming and peaceful outdoor space.
Define your outdoor space:
Use pavers, gravel, or other materials to create distinct outdoor spaces, such as a dining area, lounge area, or garden area.
Install a pergola or shade sail:
Coverage provides much-needed shade for your outdoor space.
Incorporate water features:
A small fountain, pond, or even a bird bath can add a tranquil element to your outdoor space.

Create a vertical garden:
If you don't have a lot of space, a vertical garden can add visual interest and allow you to grow your own herbs and vegetables.
Add personal touches:
Finally, don't forget to add personal touches to make your backyard oasis feel like your own. Whether it's artwork, decorative pillows, or a colorful outdoor rug, adding your own style can make all the difference.
At Van Daele Homes, we believe that outdoor living is just as important as indoor living. With these tips, you can create an outdoor space that is comfortable, inviting, and perfect for enjoying the beautiful California weather. Explore all the Van Daele Homes communities in California and Utah, then Contact Us. We look forward to welcoming you home.