When looking to purchase a home, one of the biggest decisions you'll need to make is whether to look for a new construction home or a resale property. Both options have their own unique advantages and disadvantages, and understanding these can help you make an informed decision that aligns with your preferences and family's needs. Let us walk you through a comparison: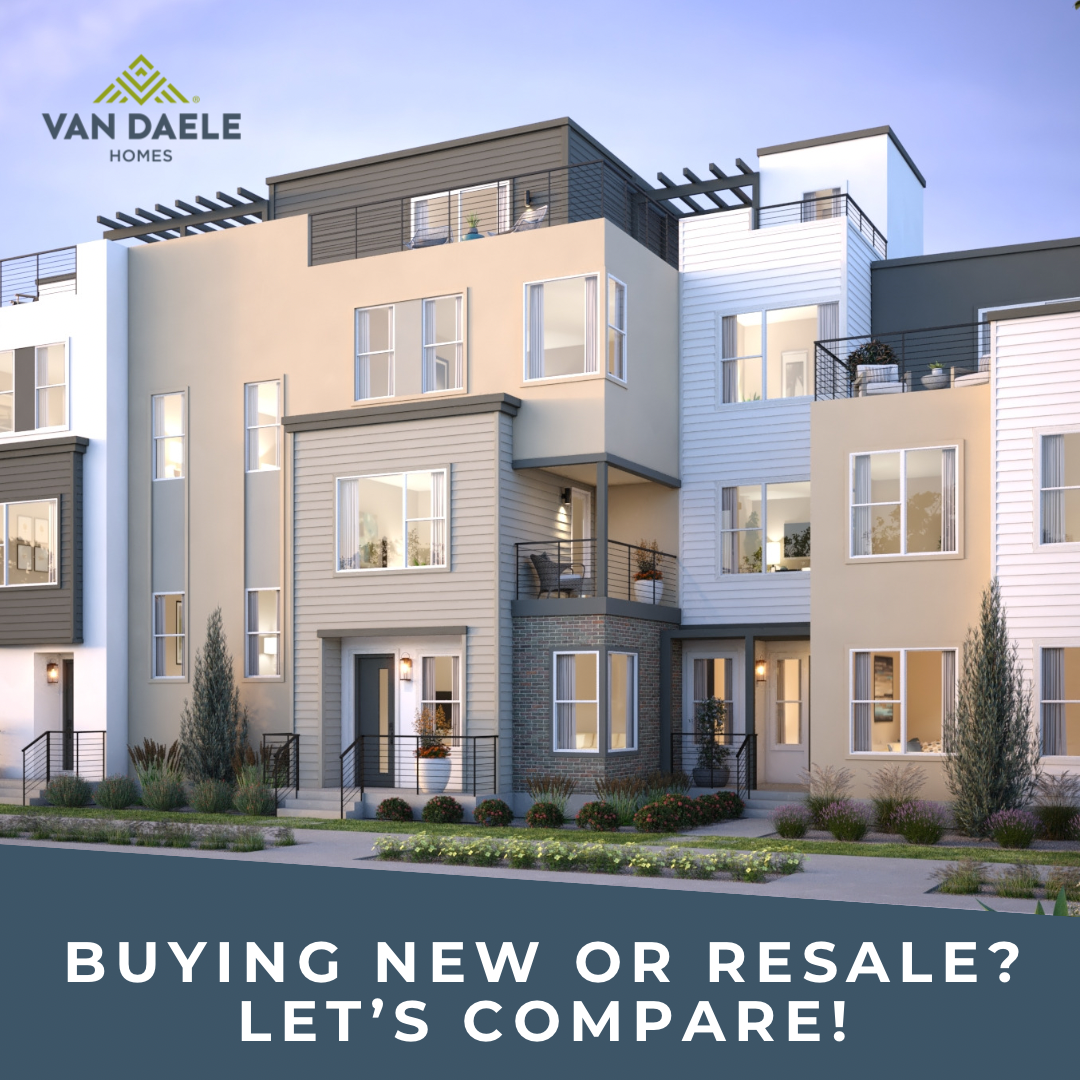 Timeline:
One of the key factors to consider when deciding between a new construction home or a resale home is the timeline. New construction homes may take time to build (unless you purchase one when it's already complete), but with new construction, you have the advantage of being able to customize certain features to your liking. Resale homes are generally ready for immediate move-in, which is ideal for those who need to relocate quickly.
Inspections:
Inspections are a crucial part of the home buying process, and both new construction homes and resale homes should be inspected thoroughly. With a resale home, inspections can help identify any potential issues that may need to be addressed before finalizing the purchase, but the seller can decide whether or not to accommodate or repair any issues found. With a resale home you also won't know if any prior work done to the home was built to local and government agency code requirements. With a new construction home, the homebuilder ensures that necessary inspections and sign-offs are completed with local agencies at various stages throughout the building process to ensure that everything is built according to code. The homebuyer also has the opportunity to inspect the home typically during the building process as well as at or near close of escrow.
At Van Daele Homes, we conduct all inspections with the local building departments and then conduct a framing walk as well as two additional walkthroughs with our homebuyers pre-closing to ensure they're satisfied with their options selections as installed and with the overall quality of their new home. In the end, buyers receive a brand new home that is code compliant.
Closing Costs:
The question of who pays closing costs is another important factor to consider. With resale homes, it's common for the buyer to pay these costs. A buyer can request the seller provide assistance as part of an offer but it would be an offer the seller can approve or decline. With new construction homes, the builder may be willing to offer assistance with some or all of these costs as an incentive for you to buy. These costs can be used toward options/upgrades and/or closing costs such as escrow, title and lender fees. A builder's ability or willingness to provide closing costs varies by Builder and the state of the market when you're purchasing of course.
Extended Warranty:
New construction homes come with the benefit of extended warranties, as well as personalized warranty service (for a designated period of time) provided directly by the builder's staff themselves, providing peace of mind knowing that certain aspects of your home are covered for at least a set period of time. This service can include things like the roof, appliances, and HVAC systems, among other components. Resale homes normally do not come with any warranty unless you elect to purchase one from a third party provider. Third party warranty providers come with a one-time cost, as well as per visit service charges and are for a finite time frame.
Energy Efficiency and Building Standards:
New construction homes are typically built to higher energy efficiency standards using modern building codes and materials. This means you can expect greater energy efficiency, lower maintenance costs, and an overall higher quality of living requiring less initial upkeep. With a resale home, you may need to invest in upgrades to achieve the same level of efficiency and quality, and you won't know what is efficient or not in the home until you're already living in it.
Ultimately, the decision between a new construction home or resale home will depend on your individual needs, preferences, and budget. By weighing the pros and cons of each option, you can make an informed decision that aligns with your goals and sets you up for a successful home buying and home ownership experience.