Are you ready to buy a home? The home-buying process can be overwhelming, but with a little guidance, you can navigate it successfully. Here are the 7 steps in the home-buying process: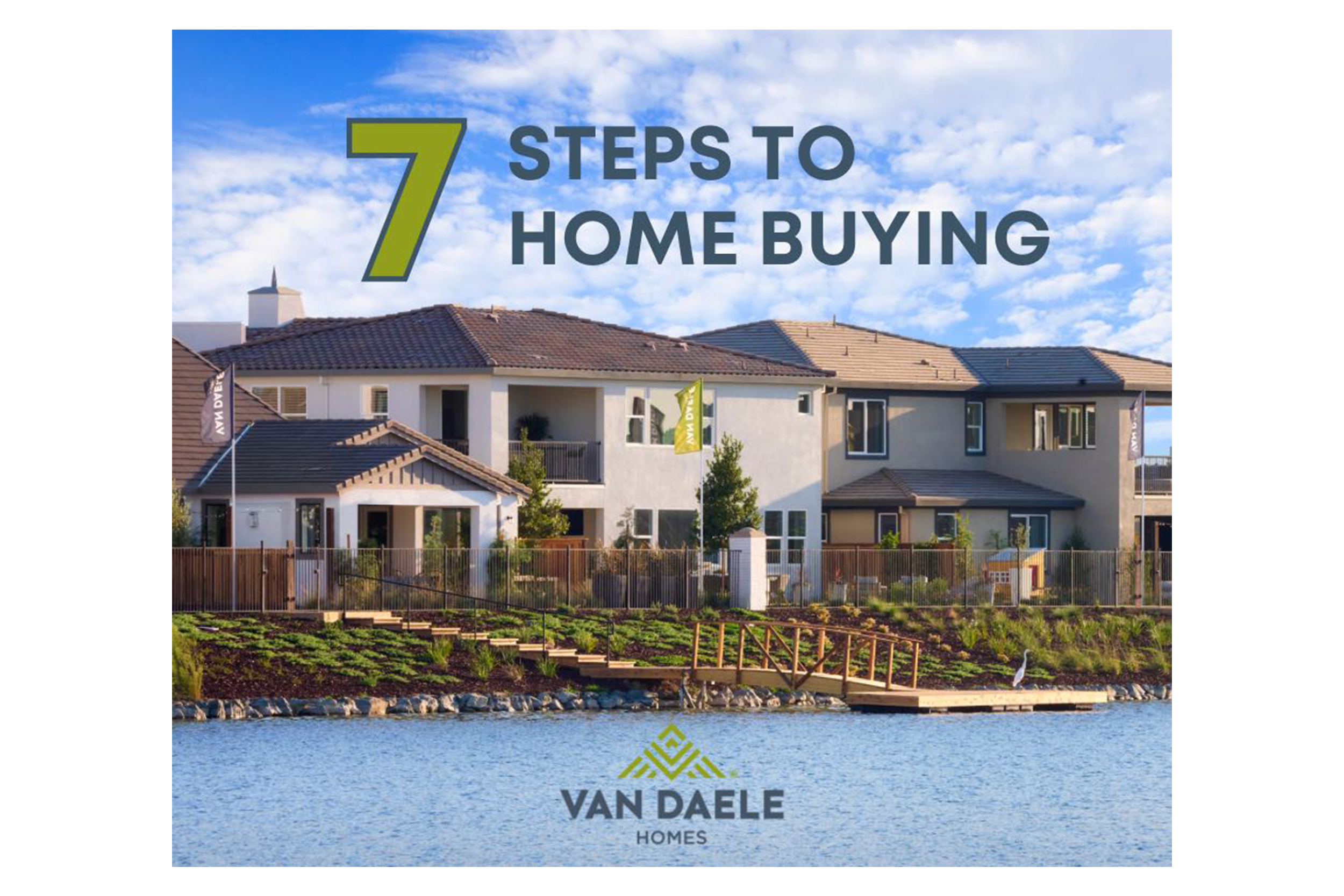 1.   Deposit to Contract:
Once you've found the right home, you will need to leave a refundable deposit to reserve the property. This step is crucial as it shows the seller you are a serious buyer. This deposit is usually around 1-5% of the purchase price and is made via personal check or wire transfer from your bank.  The deposit becomes non-refundable after you sign the purchase agreement and is held in escrow until closing.
2.   Mortgage Application:
Unless you intend to pay cash for your purchase, you will need to apply for a mortgage. This involves submitting your financial information to a lender to ensure the monthly payments fit within your budget.  If purchasing a new home, most builders have trusted lender partners who are familiar with financing for a new construction home.  They can guide you through the process and often offer promotional incentives if you choose to obtain your purchase financing through their company.  
3.   Contract to Closing:
After your mortgage application is pre-approved, you will sign a purchase contract that outlines the terms of the sale and opens escrow.  This escrow period can be as short as a few weeks or last up to 6 months or more if purchasing a home still under construction.   During this period, you will need to select a homeowner's insurance provider.  Your mortgage lender will assist you in coordinating a title search and property appraisal.
4.   Options Selection:
If you are buying new construction, you may have the opportunity to personalize the home by selecting your own interior finishes such as flooring, cabinets, countertops, plumbing fixtures, and appliances.  There are deadlines associated with each of these selections, often referred to as "cut-offs," which are tied to the home's construction progress.  Additional deposits are often required.   
5.   Construction Walks:
When buying a new home, you will have several opportunities to tour the property with a construction professional.  These walks are a great time to learn more about the home and ensure the options you have selected are installed correctly.
6.   Closing vs Recording:
At the end of the escrow period, you will visit the title company to sign the final loan and closing documents and pay the remainder of your mortgage down payment and closing costs.  At closing, your mortgage lender transfers the financed portion of the sales price to the seller, then the sale is recorded with the local government.  You do not become the official owner of the property until both of these steps have taken place.
7.   When Do I Get Keys?:
After recording, you will receive the keys to your new home and can start moving in!  You will want to make sure you make arrangements for all utilities to transfer to your name shortly after closing.
Overall, the home-buying process can be complex and time-consuming. However, a reputable home builder like Van Daele Homes can provide you with personalized support to help you find a home that meets your needs, budget, and lifestyle. With our expertise, we can assist you in making an informed decision and help you find the perfect home for you and your family. Explore all the Van Daele Homes communities in California and Utah, then Contact Us. We look forward to welcoming you home.