As a new home builder, our team here at Van Daele Homes understands the excitement and importance of touring model homes when searching for your dream home. It is a significant step in the home-buying process, and we want to provide you with valuable insights to make the most of your experience. Here, we present you with five numeric points to consider when touring our model homes:
1. Research
Before visiting our model homes, we encourage you to conduct thorough research on Van Daele Homes and the community where our homes are located. Discovering our reputation for exceptional craftsmanship and learning about the nearby amenities will give you a comprehensive understanding of what to expect. Additionally, identify specific features or upgrades that we offer, so you can focus on them during your tour.
2. Notes & Photos
As you step into our model homes, be prepared with a notebook and camera to take notes and capture photos. This will allow you to document the features that resonate with you and help you compare them with other homes you visit. Our model homes are designed to inspire, and by keeping a record of what you love, you'll have a clear reference for decision-making later.
3. Layout & Flow
Pay close attention to the layout and flow of our homes. Notice how our designs create spacious and open living spaces or cleverly maximize square footage. Consider whether the layout aligns with your lifestyle and fulfills your family's needs. Our goal is to create homes that promote comfort, functionality, and a sense of harmony.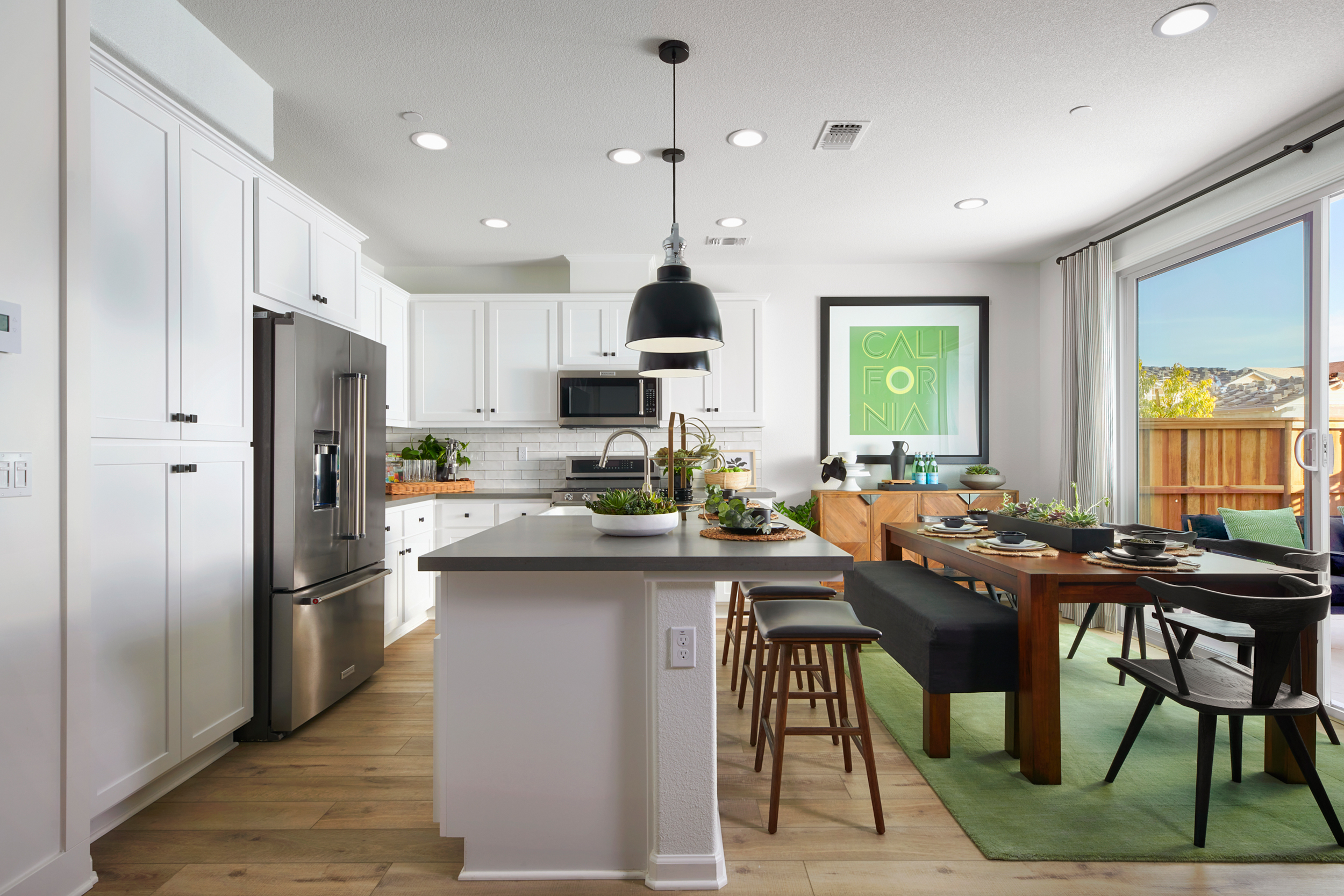 4. Look Beyond Decor
We take pride in presenting our model homes with beautiful decor, carefully chosen furnishings, and thoughtfully designed interiors. While the decor is meant to inspire and showcase the potential of our homes, we also want you to focus on the bones of the home. Evaluate the quality of construction, the finishes, and the appliances. It's important to ensure that the foundation of the home meets your expectations and will provide lasting value.
5. Visualize Yourself Living There
Step into our model homes and let your imagination take over. Visualize yourself and your loved ones living in the space, and picture how you would use each room. Consider whether our homes accommodate your family's needs and align with your future plans. Envision how your furniture will fit and envision the potential for growth and personalization.
At Van Daele Homes, we believe that touring model homes should be a fun and informative experience. By following these five tips, you'll gain valuable insights into our homes, allowing you to make an informed decision. Our commitment to quality craftsmanship, attention to detail, and thoughtful designs ensures that our model homes provide a glimpse into the lifestyle you've been dreaming of. We look forward to welcoming you to our model homes and helping you find the perfect place to call home.